Transform
Our sustainable lignin solutions are tailored to your needs
Sustainable bio-based lignin leads the way
Lignin is a 100% bio-based substance that can be found in the cell walls of all plants and especially trees. It can make up to 30% of the entire biomass. In nature, it strengthens and protects plants. We see lignin as an abundant, cost-effective, and versatile alternative to fossil raw materials. It is our mission to make our customers more successful by designing and implementing lignin-based solutions in a range of industries and applications, globally.
High-quality lignin turns into tomorrow's solutions
Lignin is a versatile biomaterial that helps to reduce dependency on fossil-based raw materials as we're moving from disposable to sustainable. That's why lignin has already found its way into a rapidly growing number of industrial applications such as resins, adhesives, bio-plastics, and polyurethanes. And the possibilities keep on growing.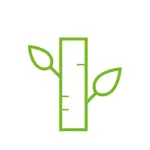 Replace fossil raw materials
Renewable, non-toxic and sustainably sourced lignin reduces dependency on fossil raw materials.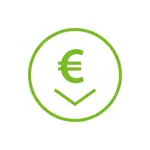 Cost competitiveness & performance
Benefit from cost savings while ensuring the highest levels of product performance.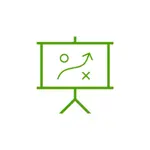 Leverage our application expertise
UPM develops new tailor-made solutions for specific end-uses in collaboration with its partners.
Solutions for various industries
Frequently asked questions
Lignin can be found in the cell walls of all plants and it is one of the most abundant biopolymers on Earth. Lignin is nature's own "glue" due to its polymeric nature and its richness in functional groups.
Currently, kraft lignin and lignosulphonate are available in industrial scale. UPM BioPiva is kraft lignin originating from pulping processes. Unlike lignosulfonate it is not readily water soluble.
In nature lignin provides strength and protects plants against UV irradiation as well as fungal and bacterial attack. Due to these properties, lignin can be used in various applications. For example, it replaces fossil phenol and formaldehyde in phenolic resins. In other polymer systems, it can be used as a structural component as well as a functional filler.
Yes. Small quantities, up to ten kilograms, you can order via UPM webshop. If you are interested in larger samples, please contact us for more information.
In addition to high quality UPM BioPiva lignin, we also provide expertise and customer support for developing new lignin applications.
Yes it is. Lignin is a non-toxic compound. You can find safety data from MSDS and technical data sheets from our product page.
More detailed information about our products is available from our technical data sheets in the products section. Our team of experts is also ready to help you.
Lignin is cost effective compared to many fossil alternatives.
Lignin is produced in large quantities in industrial processes and from consistent raw material streams. UPM has also tight quality control schemes in place for its lignin products.